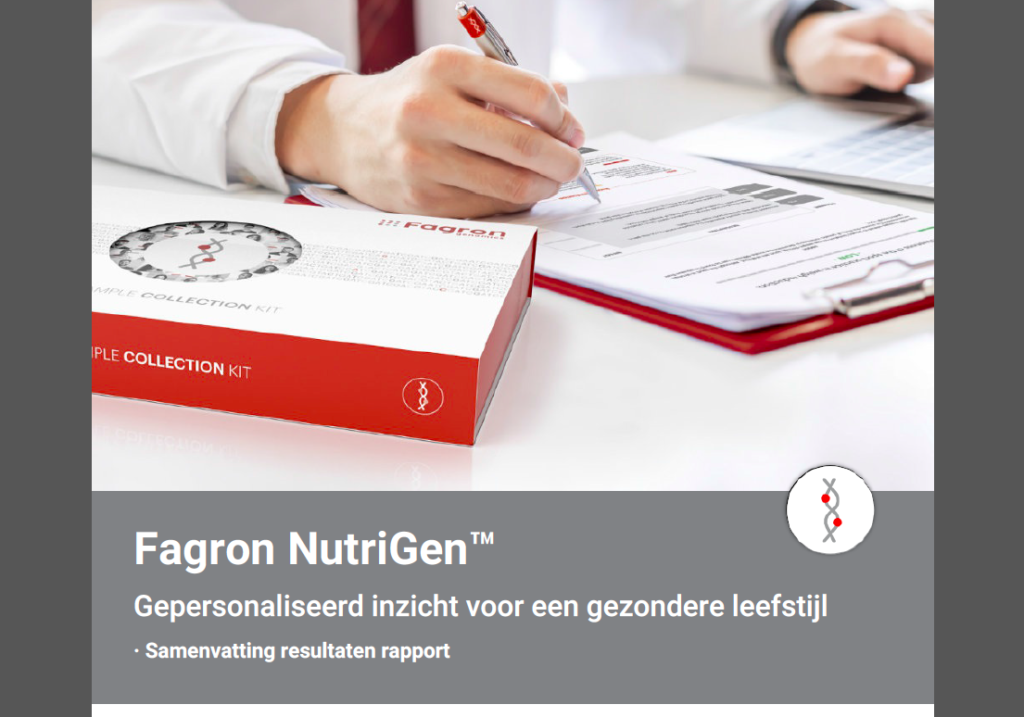 We take you with us behind the scenes of your DNA test so that you can do it perfectly yourself analyze and you new diet and lifestyle can start.
Bee every snp you will see that you score green - orange or red.
Green means that you score well on this, orange less and red not at all.
We start from the summary on page 4 but more is said about each SNP on the full genetic results on pages 7-8-9.
We also invite you to read page 3 of the patient report carefully.
You will find more information about everything in the doctor's report.
We also want to point out that this is still a computer model and that our orthomolecular-functional vision is slightly more biochemical tinted. We therefore start from the basis as explained in our lifestyle learning platform, which is not always consistent with the 'classic' dietetics.
Mainly because the foundation strives for one good gut microbiome (intestinal system).
This is one of the most important factors that direct your genes in the right direction.
Sometimes you will see difficult terms or names of genes - this is for those who want a little more and in-depth explanation. Underneath it is always the explanation in human terms  .