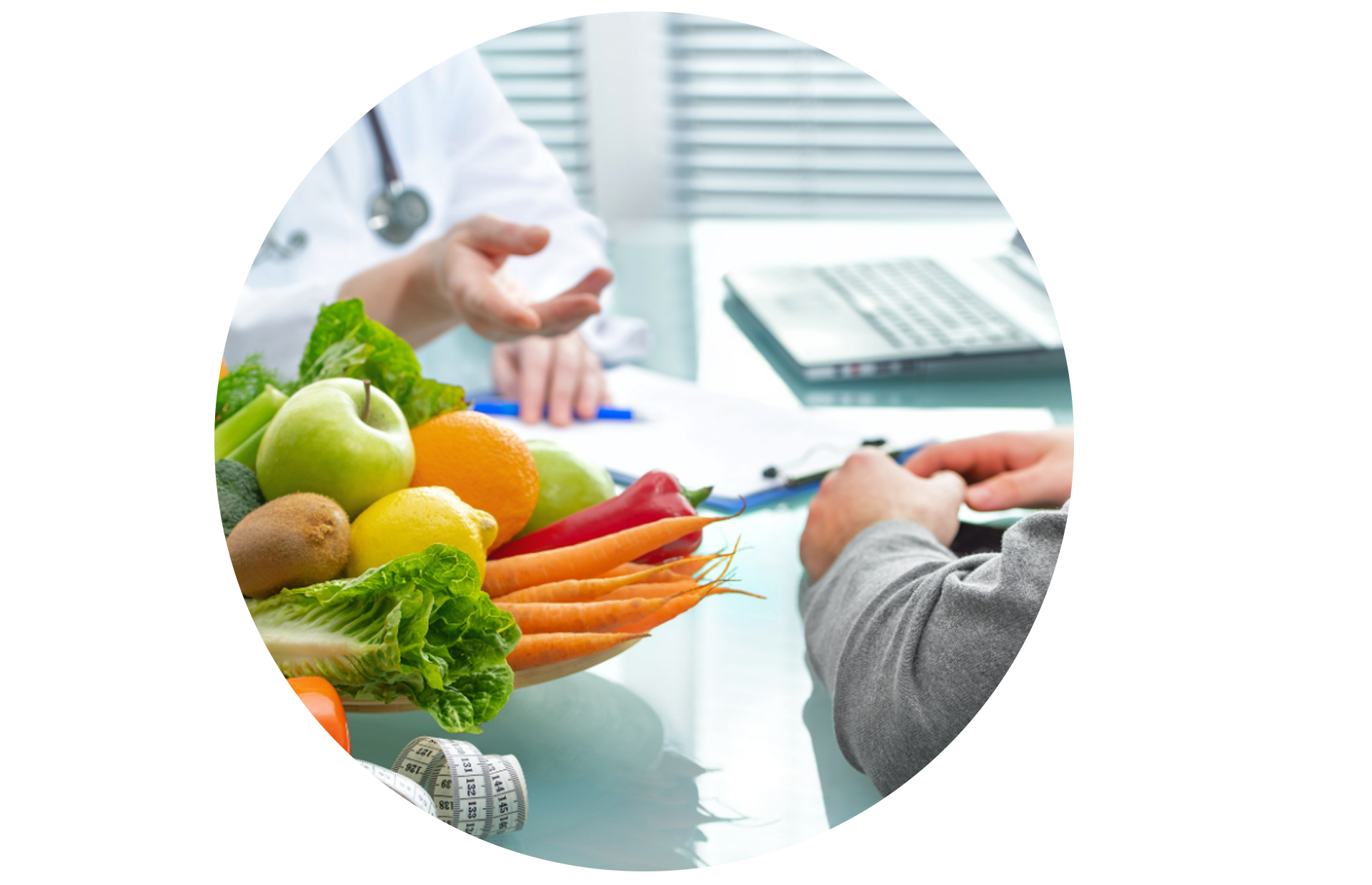 We start with an Intake consult (99€) and look at the possibilities together with you:
Health Screening with our doctors
DNA test
Microbiome test
Follow-up consultation
<30min = 50 €
1h = 75€
Intake

Health Screening

DNA test

Intestinal microbiome test
During our intake we discuss your completed, validated symptoms questionnaire (MSQ) and available tools that will guide you in the desired direction. On the basis of the MSQ basic screening we see more precisely which system in the body shows the most symptoms (hormonal, digestive, skin, immunity, mindset).
Our tools:
- Health screening based on blood (taken by our doctors)
- Microbiome test
- DNA test
This blood test is intended as a complementary screening for the early detection of chronic health problems such as low-grade inflammatory, neuro-inflammatory and cardiometabolic disorders.
By means of this screening you get insight into your nutritional status and this helps to trace the underlying causes of complaints.
This is crucial.
After all, by better understanding the underlying problems, the therapeutic trajectory can be tuned more precisely and thus the chances of success increase.
The blood tests are taken by the doctors we work with.
The details of our doctors:
Dr. Kurt De Block
www.dokterdeblock.be
Dr. Wim Samyn
www.medikoplus.be
We also work with these doctors:
Dr. Bert Lefevre
www.praktijkhuis.be
Dr. Frank Piccart
www.hg-vitalis.be
"It's in my genes, so can't do much about it". A much-heard thesis we have to disprove all too often (fortunately).
Once you understand that 'bad' genes are not the problem to your health problems and life, you are ready for your DNA analysis.
Gaining insight in this is the start for a personalized food-lifestyle movement pattern.
Revive offers you the tools to map your DNA! Are you still in doubt?
View the example analysis here:
Your chance of specific vitamin and mineral deficiencies and which better to supplement:
Sufficient vitamin A and D?
Sufficient vitamin B6, B9 en B12?
Sufficient minerals such as selenium, calcium and magnesium?
Sufficient vitamin C and vitamin E?
Your ability to detoxify toxic substances.
How is the breakdown of caffeine in the liver?
How well do you detoxify toxic substances from the environment and food?
Do you detoxify enough stress hormones?
To what extent do you detoxify sex hormones?
The extent to which you benefit from intensive sports or rather aerobic sports such as hiking, biking, swimming:
Are you more of an endurance athlete?
A strength athlete?
Someone who needs more 'soft' movements?
What kind of fats do you metabolize well or badly?
How much do you need extra omega-3 fatty acids?
Do you benefit from a Mediterranean diet rich in olive oil, fish and nuts?
Are you better off with a really good farm butter or do you just benefit from it?
Your chance of metabolic syndrome and diabetes, cardiovascular diseases:

What is the likelihood of cholesterol disorders?
What is the likelihood of oxidized cholesterol and vasoconstriction?
How much do you tend to accumulate fat tissue, also around the organs?
Your preference for flavors (sweet-salt-bitter):
How sensitive are you to salt and high blood pressure?
Do you have a normal taste experience for sweet?
How do you experience bitter tastes?
The extent to which you tend to emulate and addictive behavior.
How do you react to addictive (food) substances such as sugar, alcohol?
What is the effect of stress and emotions on your eating behaviour?
Your genetic predisposition to inflammation, your degree of nutritional intolerance:
How do you score on gluten hypersensitivity?
How do you score on lactose hypersensitivity?
How do you score on fructose hypersensitivity?
How strongly do you tend to inflammation sensitivity?
The microbiome stands for all bacteria, viruses, fungi that are present in our intestines.
Gaining insight into this is an extremely important tool, also for your health!
Revive offers you the tools to map your entire intestinal microbiome!
Are you still in doubt? Here are five remarkable reasons:
Your intestinal microbiome gives you a look behind the scenes of problems such as irritable bowel, skin complaints, joint complaints, fatigue, obesity, mood swings.
Did you know that even in your microbiome there is a lot of genetic material ? Up to 150 times more than in your cells! So it has a huge impact on your whole body and its functioning!
80% of your immunity is in your intestine! Do you want to boost your immunity? Invest in your interior design.
Gain insight into which types of bacteria you have too much or just too little! So you also know which nutritional and lifestyle interventions you have to apply it to in order to regain the necessary balance.
Don't be left to watch vague pains and complaints.
Invest in yourself by the principle "to measure is to know"
The connection between your intestine and many other organs?

There is a clear relationship between your intestine and brain, heart, liver and skin. Do you have skin complaints, mood swings or non-alcoholic fatty liver. Then your intestinal bacteria may be out of balance.


Digestive complaints such as irritable bowel, flatulence, bloating

Understanding which bacteria are present too little or just too much is an important key in reversing these complaints.
The presence of health-stimulating bacteria

Which tribes and genders do you have enough? Which ones should you stimulate in their growth?
Your unique microbial balance.

Everyone's microbiome is unique. Yet it is important that there is a certain degree of balance.
After all, this determines a large part of your general health.
How well do you make vitamins in the intestine?

We feed our bacteria, and in exchange for their food and living they produce vitamins for us. How well does this process go?
The relationship between your intestinal health and healthy joints

How many and which pro-inflammatory bacteria are present in the intestinal microbiome?
This is reflected in the health of the joints.
The relationship between your intestinal bacteria and your weight

An imbalance in the most important intestinal microbiota can extract too much energy, causing obesity in some cases.
How permeable is your intestinal wall and how sensitive are you to chronic inflammation?

A good balance of aquatic strains is also crucial in order to avoid chronic inflammation.
"Great recommendation! Finally all the trumps to give your life a new and long, healthy turn"
Client Revive Coaching
"After 15 years of searching I finally see light at the end of the tunnel"
Client Revive Coaching
Masterclass
START TO REVIVE
There is currently no next date known for our Masterclass.
Put yourself on the waiting list at the bottom and be the first to be notified when we organize a new Masterclass.
Do you want:
knowing perfectly why it is best to avoid certain foods and integrate others?


not only learning which foods not to eat, but also focusing on what you can eat?


finally finding great alternatives for 'a sandwich with....'?


learning how to detoxify your environment


useful tips on how to move and de-stress more?


...
And all this fully independent or with the support of a group like minded Revivers.
Then the START YOUR REVIVE - MASTERCLASS is really something for you.

With a group of like-minded women & men, you will be immersed in a Revive-proof lifestyle.

We take you into our bio-chemical world where you learn how and what you eat best to get through the day without hunger, why your lectins (when you hear it thunder in Paris it's perfectly normal) are best left out of your diet and so much more.

After these 4 weeks you will feel lighter and at the same time also physically and mentally stronger.
At last you get a clear insight about cow dairy, gluten - carbohydrates - wholemeal or not and so many more health issues.

A total REVIVE, that's what we are going for.
It is a 4-week health coaching program which is a combination of learning at your own pace + coaching from Els & Isa as well as the support of your fellow Revivers-to-be. span>
We give a Webinar divided into 2 parts.
Both are given live on a certain day, but you can review as much as you like. You also get a convenient e-book divided into 4 weeks, which serves as your personal manual. Every day we will guide you in a private group with live coaching calls, feedback and questions that come up during the process.
The price is 149€ for the whole trajectory.
It is not private coaching, it is group coaching in which you are continuously pushed to create the best version of yourself, with our help and that of the fellow participants. It is a safe place to develop yourself into that healthier version you've been dreaming about for so long.
We give you simple recipes (for breakfast-lunch & dinner) with new products you've never heard of.
It goes not only about nutrition

 but we also teach you simple 

methods for stress reduction

.

 

We also give you tips on which deo/toothpaste/cleaningproducts

 you use best and why.
"Surprisingly a lot of learning in the short term, both in discovering new ingredients and looking for the best possible way to create a better intestine and general health".
Client Revive Coaching
"I couldn't get enough of Revive. I can't stop thinking that it's almost over. Too early. All the info, recipes, tips, ideas, are so fascinating. Top experience! Lighter life. It tastes like more."
Client Revive Coaching
"Top guidance and a lot of information that is useful for the rest of your life!"
Client Revive Coaching
"Revive: I'm reliving - more energy, deeper sleep and lighter feeling. Finally lighter in a responsible and healthy way"
Client Revive Coaching
"Body & mind coaching that ensures that you effectively get more energy in the short term".
Client Revive Coaching
Check out all our free webinars here, as well as the dates of our upcoming webinars.
"After 20 years of searching for a solution for my complaints fibromyalgia & cvs, my life finally gets more color!"
Client Revive Coaching
"Thoroughly substantiated information and a spectacular improvement in my health"
Client Revive Coaching
"I got my social life back"
Client Revive Coaching
"More energetic, fitter and a few pounds lighter. Personal advice with results"
Client Revive Coaching
"Abdominal complaints and skin problems are gone"
Client Revive Coaching
"An approach that works well and makes a difference"
Client Revive Coaching